---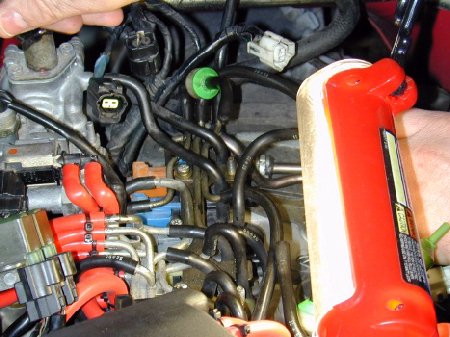 The birds nest: An intermediate shot - about half way done
---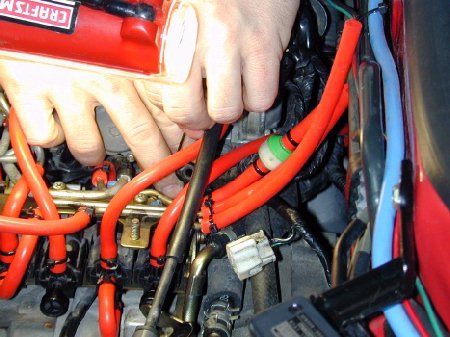 It helps to have very nimble and small fingers
---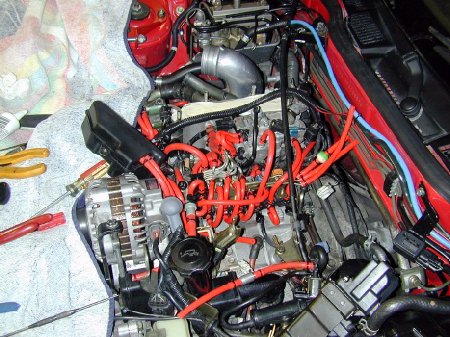 Almost done
---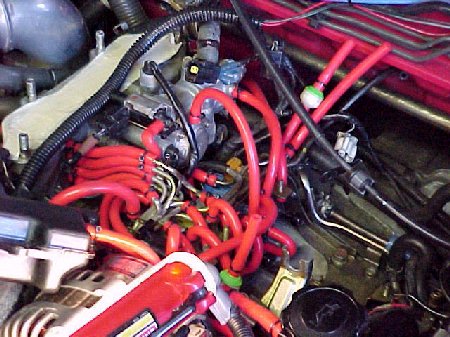 Note tape over intake runners
---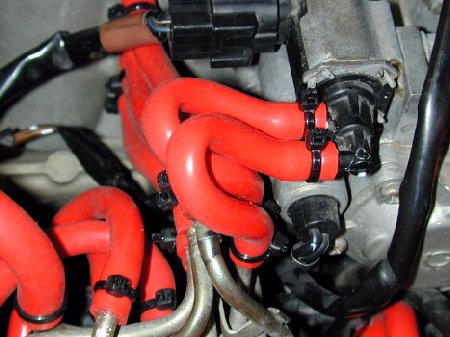 The two most difficult lines to install without a kink. This is what they should look like!
---
TRIPLE-R MAIN PAGE
GENERAL OVERVIEW | THE HEART OF THE BEAST | STOPPING AND TURNING | THE COMFORT ZONE
---
7-UP CLUB MAIN
OUR "LOCAL7" COMMUNITY | THE WORLD OF THE RX-7
---
This page last updated February 16, 2000
---
If you would like to contact me and converse about my experiences with my 7:


please feel free to send an e-mail to rotarypower@rx-7.net
---
Disclaimer: All images contained on this page are the sole property of C. Regan or were collected from the public domain, unless otherwise indicated. If any image contained on this page is considered private property please contact Christopher Regan.