---
Information contained above this line was not contributed by the owner of this site

---
FRANCOIS MERTZ'S 1995 TOURING

1995 Chaste White Touring. This car is loaded with all the factory options. Francois babies his car and it shows. The car currently has a measly 19,000 miles on the odometer.

---
PERFORMANCE MODIFICATIONS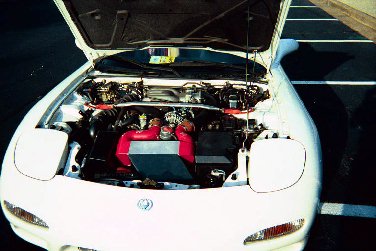 ENGINE/POWER

PFS Intake


PFS Intercooler


PFS Purple PMS PMC - 2nd Generation


Mazda "Blue" spark plug wires


Crane Hi6 Ignition Amplifier and coil


J&S Knock Sensor w/remote display


PFS 3" Downpipe


PFS 3" SS Catback exhaust


Pettit AST


Silcone vacuum lines - glued and zip tied.
---
SUSPENSION AND BRAKES

Volk Racing TE37 18" wheels (18x8.5/18x9.5)


BFGoodrich g-Force Comp T/A KD: 225/45ZR18 f, 265/35ZR18 r


PFS Comfort Sport Springs


Koni Sport adjustable shocks


Suspension Techniques front and rear Sway Bars


GAB front strut tower brace


Mov-it/Brembo (Porsche) Big Brake kit


Porsche MMC xdrilled front/xdrilled rear brake rotors


SS Brake lines


ATE Super Blue Brake Fluid
---
INTERIOR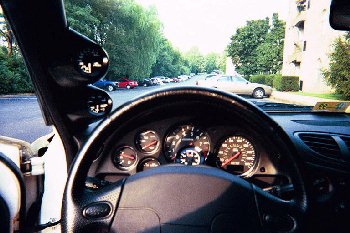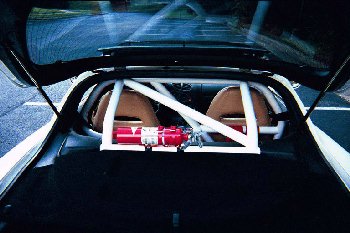 Custom Fabricated 4 point roll bar
(This is the nicest roll bar installs I have ever seen! Ed.)


Simpson 5 point Harnesses (Driver & Passenger)


Razo Pedal


C's Short Shifter


PFS/SPI column mount boost gauge


SPI pillar mount coolant temperature gauge


SPI pillar mount fuel pressure gauge

---
"THE TRACK!"
TRIPLE-R | THE WORLD OF THE RX-7
MAIN PAGE
---
This page last updated March 14, 2000
rotorphiles have visited this page since April 17, 2001
---
If you would like to contact the 7-Up Club and converse about our experiences:

please feel free to send an e-mail to rotarypower@rx-7.net
---
Disclaimer: All images contained on this page are the sole property of C. Regan or were collected from the public domain, unless otherwise indicated. If any image contained on this page is considered private property please contact Christopher Regan. Webcounter supplied courtesy of