---
Information contained above this line was not contributed by the owner of this site

---
Craig Farr's 1993 BASE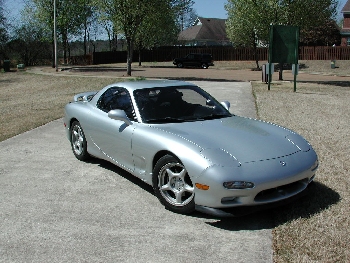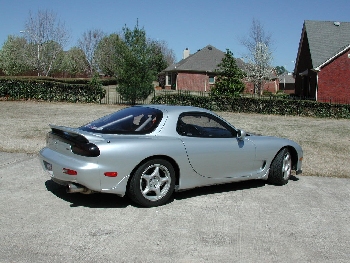 1993 Silver Base with some R1 additions: a rear wing and the front lip spoiler. Craig currently has about 64,000 miles on his chassis.

---
PERFORMANCE MODIFICATIONS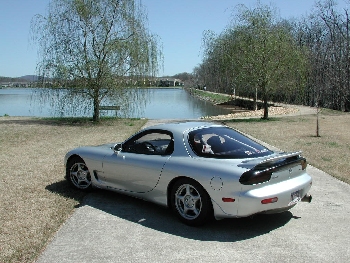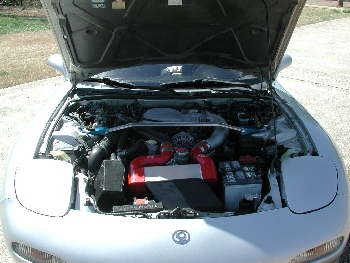 ENGINE/POWER

PFS Intake


PFS Intercooler


Apex'i Power FC Engine Management System


1999 J-Spec Turbo chargers


Indigo Underdrive Pulleys


1300cc Secondary Fuel Injectors


Supra Denso Fuel Pump


Fluidyne race radiator


PFS 3" Downpipe


ATR 3" high flow main cat


PFS 3" SS Catback exhaust


Pettit AST


Metallic Intake Gasket


Redline in Transmission (MT-90) and Differential (75W90)


ACT Street Strip Clucth w/Heavy duty pressure plate


Silicon Vacuum Hoses


Air pump removed


Mazda Remanufactrued Engine and a *NEW* Factory transmission

---
SUSPENSION AND BRAKES

Yokohama A032R 245/45ZR16 on Stock wheels


Ground Control Coil Overs w/Eibach Springs (550# Frt//400#Rr)


Koni Sport adjustable shocks


Suspension Technologies front and rear Sway Bars


Cusco front strut tower brace


Breslau Front Sway Bar Mounts


Powerslot front and rear brake rotors


SS Brake lines


Speedbleeders
---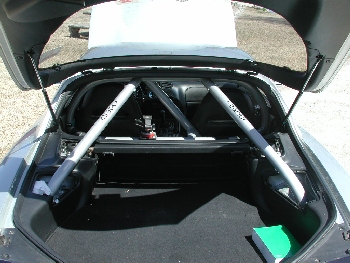 INTERIOR

Kirk Racing 4 point roll bar - Powdercoated silver


Simpson 5 point Harnesses (Driver & Passenger)


Greddy Turbo Timer


SPI pillar mount boost gauge


SPI pillar mount coolant temperature gauge

---
"THE TRACK!"
TRIPLE-R |
THE WORLD OF THE RX-7
MAIN PAGE
---
This page last updated March 15, 2001
rotorphiles have visited this page since April 17, 2001
---
If you would like to contact the 7-Up Club and converse about our experiences:

please feel free to send an e-mail to crispyrx7@yahoo.com
---
Disclaimer: All images contained on this page are the sole property of C. Regan or were collected from the public domain, unless otherwise indicated. If any image contained on this page is considered private property please contact Christopher Regan. Webcounter supplied courtesy of